Flexible Fluorine (ETFE) Resin Tubing Anti-Static Type [Model Number: E-SJ-AST]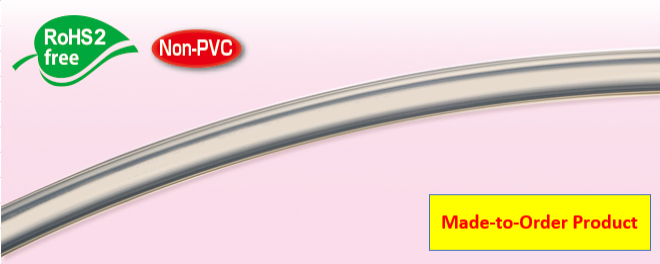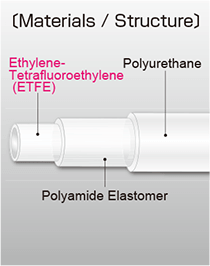 Multi-Purpose / Anti-Static Chemical Resistance Tube | Single-layer teflon tubing is hard (stiff) and easy to break. Our Flexible Fluorine (ETFE) Resin Tubing Anti-Static Type is an alternative tubing for a teflon tubing.
Fluids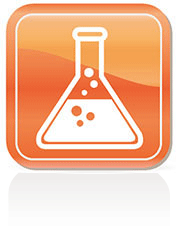 chemicals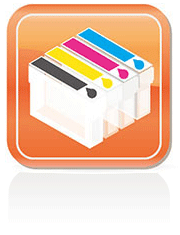 ink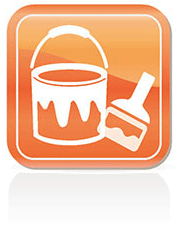 paint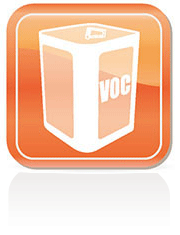 flux
oil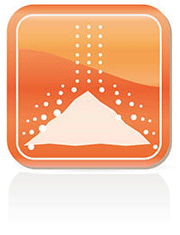 powder
air
Applications
For Measurements against clogging in transferring Powder
For Eliminating the Static Electricity of Chromatography, Biochemical Analyzers and Precision Instruments
For Transferring Paints, Solvents and Adhesives
For Transferring Chemicals used in Laboratory Equipment
For Transferring Chemicals used in Semiconductor-Related Devices and Flat Panel Display (FPD) Manufacturing Devices
For Transferring Chemicals used in Medical Equipment, Endoscope and so on
For Transferring Chemicals used in Manufacturing Fuel Cell and Pure Water
For Filling Line of Paints and Adhesives
For Filling Line of Fragrance, Colorant and Additive
For Air Supplying Pipes at Clean Room
Functions
Prevention of Static Charge
Characteristics
Anti-Static…Since Anti-Static material is added to the outer layer of E-SJ-AST, E-SJ-AST eliminates the static electricity that badly affects the results from chromatography, biochemical analyzers and precision instruments. However, please note that volume resistance value is 109 to 1010, which is the material data, not tubing data.
Chemical Resistance…Since the inner layer is made of ETFE fluorine resin, E-SJ-AST is resistant to most of the chemical substances. For more information, please refer to chemical resistance data.
Flexibility…Due to the laminated structure, compared with a single-layer fluorine tubing, E-SJ-AST is superior in flexibility. This improves your work efficiency.
Hard to Break…Unlike a single-layer fluorine tubing, E-SJ-AST is less likely to break. (Even if it breaks, you can restore its shape to some extent.)
Non-Adhesiveness…Since fluorine resin is superior in water-proof and non-adhesiveness, you can wash out the fluids very easily.
Abrasion Resistance…Fluorine resin (inner layer) shows high levels of abrasion resistance. Thus, you can even transfer chemical slurry.
Plasticizer-Free…E-SJ-AST does not contain plasticizer (an elution material) at all. E-SJ-AST is an oil-free tubing.
Non-PVC…E-SJ-AST is made of non-PVC materials.
Low Elution and Low Odor…Since E-SJ-AST contains very low levels of elution and odor, it is highly recommended for use in transfers of cosmetics.
High Purity…Fluorine resin does not contain any additives such as plasticizer, so E-SJ-AST is suitable for transferring high purity chemical fluids.
Transparency…E-SJ-AST enables you to check the fluid very easily.
RoHS2…E-SJ-AST is compliant with RoHS2 requirements (directive 2011/65/EU:RoHS2). (RoHS 2 Compliant products mean that they do not contain or below the threshold of 10 substances.) Certificate is available on request.
Product Standard
Made-to-Order Product (Example Sizes)
Model
Number
Standard
Length
I.D. $\times$ O.D.
Working
Pressure
Working
Pressure
Minimum
Bend
Radius
20$^\circ$C
20$^\circ$C
20$^\circ$C
m
mm
MPa
Bar
mm
E-SJ-2$\times$4-AST
100
2$\times$4
0 - 0.6
0 - 6
15
E-SJ-4$\times$6-AST
4$\times$6
25
E-SJ-6$\times$8-AST
6$\times$8
0 - 0.4
0 - 4
50
Temperature Range : -20 – 80 $^\circ$C (-4$^\circ$F – 176$^\circ$F)
Color : Clear
Volume Resistance Value : 109 to 1010 (Data from Material Manufacturer)
*If you are interested in this Made-to-Order Product, please fill out the following form. (Please note that we can also produce a size that is not listed on the table above.)