Specification: Applicable Hose Size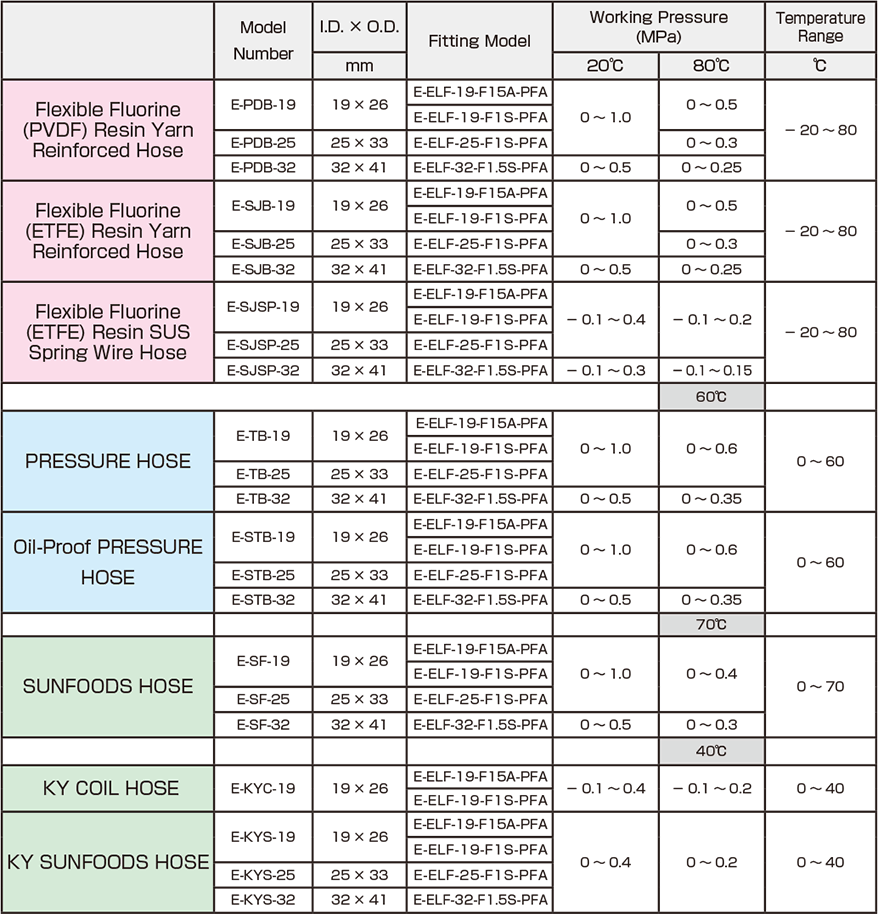 * Be careful that working pressure and temperature range of KY SUNFOODS HOSE equipped with EIGHTLOCK FERRULE are not the same as those of KY SUNFOODS HOSE without EIGHTLOCK FERRULE.
Frequently Asked Question
Question: Do we have other ferrule sizes such as 10A or 2S?
Answer: No. We only have 15A, 1S, 1.25S, and 1.5S.
How to Assemble EIGHTLOCK FERRULE Fittings