Multi-Line Tubing without Layer and Slit Cutting
Multi-Line Tubing | Up to 8 Lines | Outer Diameter Size up to 8mm | Possible to Install without Cable Conveyor
Tubing depends on customer requirements.
Fluids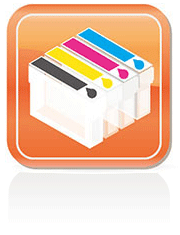 ink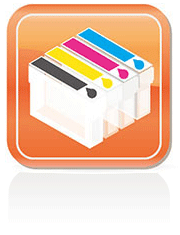 UVink
Applications
For Industrial Ink-Jet Printers (For Ink-Supplying Pipes)
Functions
Characteristics
Up to 8 Lines: We can manufacture a multi-line tubing up to 8 lines. Thus, you can save time to insert a single tubing one by one.
Tailored to Customer Specifications: Since a multi-line tubing is based on a single-line tubing tailored to the customer needs, you can have your own multi-line tubing.
Number Marking: We can put number marking onto the tubing, which prevents you from inserting into the incorrect fittings.
No Glues: This multi-line product can be slit without leaving any marks of heat fusion.
Straightness (Flatness) : We control that the cross-section of each tubing stays the flat.

Product Standard
| | | | | | | | |
| --- | --- | --- | --- | --- | --- | --- | --- |
| Model Number | Tubing Model | Tubing Size I.D. | Tubing Size O.D. | Number of Lines | Layer Cutting | Slit Cutting | Total Length |
| SJ-4$\times$6-4R-LC-SC 10m | E-SJ | 4mm | 6mm | 4 | LC | SC | 10m |
| WBT-3$\times$4-6R-LC 5m | E-WBT | 3mm | 4mm | 6 | LC | - | 5m |
| SJ-BK-4$\times$6-2R-LC-SC 20m | E-SJ-BK | 4mm | 6mm | 2 | LC | SC | 20m |
* The above table is just an example. For how to determine the model number code, please refer to "How to Determine the Model Number."
* If you request a layer cutting or slit cutting, please specify the length for each tubing by sending us a drawing. Please note that we might not be able to accept your request, depending on the drawing.
How to Determine the Model Number
Determine a single tubing model number. The followings are available for your choice: E-PD, E-SJ, E-SJ-BK, E-WBT, E-WBT-UV, E-SBT, and E-SBT-UV.
Determine I.D. and O.D. sizes of the single tubing.
Determine the Number of Lines. (Please note that the maximum is 8.)
Determine whether or not you request us to process a Layer-Cutting (LC) and / or a Slit-Cutting (SC).
Determine the Total Length of the Multi-Line Tubing Product. (Please note that the maximum length is 20 meter (65 Feet).)
Please note that this is a made-to-order product, so Minimum Order Quantity applies. For more information, please check with our local distributor and fill in the "Made-to-Order Inquiry Form" below.
* If you prefer a size or color that is not in the standard, please fill out the following form.
* You can purchase our products other than the standard length.
Leaflet Request
For more information on our Product Standard of Multi-Line Tubing, please click "Product Leaflet Download" above.