Multi-Line Tubing without Layer and Slit Cutting
Multi-Line Tubing | Up to 8 Lines | Outer Diameter Size up to 8mm | Possible to Install without Cable Conveyor
Tubing depends on customer requirements.
Fluids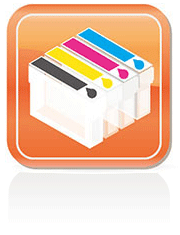 ink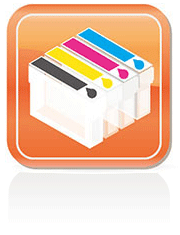 UVink
Applications
For Industrial Ink-Jet Printers (For Ink-Supplying Pipes)
Functions
Characteristics
Up to 8 Lines: We can manufacture a multi-line tubing up to 8 lines. Thus, you can save time to insert a single tubing one by one.
Tailored to Customer Specifications: Since a multi-line tubing is based on a single-line tubing tailored to the customer needs, you can have your own multi-line tubing.
Number Marking: We can put number marking onto the tubing, which prevents you from inserting into the incorrect fittings.
No Glues: This multi-line product can be slit without leaving any marks of heat fusion.
Straightness (Flatness) : We control that the cross-section of each tubing stays the flat.

Product Standard
Model Number

Tubing Model

Tubing Size I.D. (mm)

Tubing Size O.D. (mm)

Number of Lines

Total Length (m)

PD-2×4-3R 20m

E-PD

2

4

3

20

SJ-2×4-BK-6R 20m

E-SJ-BK

6

SJ-3×5-4R 15m

E-SJ

3

5

4

15

SJ-3×5-BK-8R 20m

E-SJ-BK

8

20

SJ-4×6-4R 10m

E-SJ

4

6

4

10

SJ-4×6-BK-6R 20m

E-SJ-BK

6

20

WBT-2×3-4R 20m

E-WBT

2

3

4

WBT-3×4-UV-4R 10m

E-WBT-UV

3

4

4

10

SBT-3×4-6R 10m

E-SBT

6

SBT-4×6-UV-6R 10m

E-SBT-UV

4

6

6
* The above table is just an example. For how to determine the model number code, please refer to "How to Determine the Model Number."
How to Determine the Model Number
Determine a single tubing model number. The followings are available for your choice: E-PD, E-SJ, E-SJ-BK, E-WBT, E-WBT-UV, E-SBT and E-SBT-UV.
Determine I.D. and O.D. sizes of the single tubing.
Determine the Number of Lines. (Please note that the maximum is 8.)
Determine the Total Length of the Multi-Line Tubing Product. (Please note that the maximum length is 20 meter (65 Feet).)
Please note that this is a made-to-order product, so Minimum Order Quantity applies. For more information, please contact with our local distributor or send an inquiry to us.
Leaflet Request
For more information on our Product Standard of Multi-Line Tubing, please click "Product Leaflet Download" above.