Tubing for Analytical and Measurement Instruments

HAKKO Fluorine and High Gas Barrier Tubing helps contributing to measure and analyze the particles and fluids accurately.
Fluids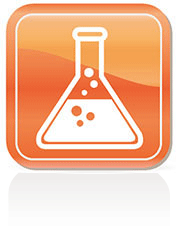 chemicals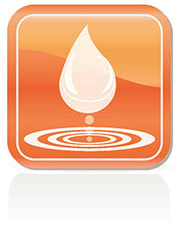 water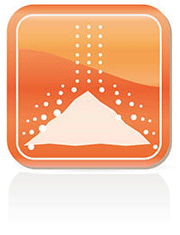 powder
Applications
For Transferring Water, Chemicals and Solvents of Medical Equipment such as Endoscope, Dental Equipment and Dialysis Machine
For Transferring Fluids (such as Chlorine, Ozone, Nitrogen, Mercury and Methane) of Gas Chromatograph
Automated Biochemical Analyzers, Odor Analyzers, Water Analyzers and Spectrophotometry
Functions
Characteristics
Flexibility: Allow for Small-Space Installation: Compared with a Teflon Tubing, HAKKO products are more flexible. Thus, small-space installation is possible for analytical instruments and medical equipments.
Gas Barrier Tubing: E-PD and E-WBT show higher levels of gas barrier property. Thus, the fluids inside are less likely to change their nature.
Chemical Resistance: Since the inner layer is made of either Fluorine or Olefin, this shows higher chemical resistance than a PVC or silcon tube.
Hard to Break: Unlike a single-layer fluorine tubing, it is hard to break. (Even if it breaks, you can restore its shape to some extent.)
Non-Adhesiveness: Compared with a PVC or silcone tube, the inner layer has higher levels of water-repellent. (Fluorine is better than Olefin.)
Non-PVC: E-PD, E-SJ, E-WBT and E-SBT are made of non-PVC materials.
Transparency: E-PD, E-SJ, E-WBT and E-SBT enables you to check the fluid very easily.
RoHS2: E-PD, E-SJ, E-WBT and E-SBT is free from RoHS2 restrictive substances. Certificate is available on request.
Food Sanitation: E-PD, E-SJ, E-WBT and E-SBT conform to the Food Sanitation Law No.370 (No.370 of the Ministry of Health and Welare for Food Sanitation). (Confirmity to N-Heptane).
Made-to-Order Product Offer
*We can manufacuture a made-to-order product tailored to your special requests such as the fluid flow, working pressure and flexibility.
*We can also offer a smaller size (such as I.D. 1mm) than our standard product size.
*Anti-Static Property: Adding the anti-static function to the tubing reduces malfunction and errors of the Analytical Equipment.
*If you are interested in this made-to-order product, please fill out the following form.