HAKKO CORPORATION manufactures various tubes/hoses for transporting UV curable inks. You can block the ultraviolet, so the fluid inside the tube/hose will not be hardened.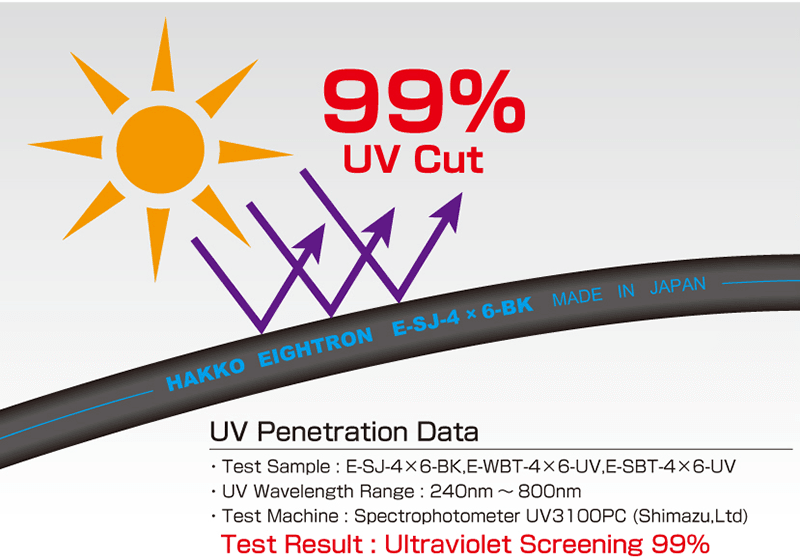 Case Study
Current Problem: Teflon tube is wrapped with black vinyl tape before transferring UV ink, so it takes time to exchange the tube.
Situations: Company A, using UV ink, was carrying UV ink for a Teflon tube, but due to the light of the fluorescent lamp, they have to wind the black vinyl tape into the tube. When the tube was replaced, it was troublesome to rewind the black vinyl tape, and it was looking for a tube that can withstand ink resistance and UV cut.
HAKKO Solutions: Flexible Fluorine (ETFE) Resin Tubing Black [E-SJ-BK]
As a result of checking the excellent ink resistance, UV cut, and flexibility, ink resistance was confirmed. They have decided to adopt E-SJ-BK, because the ink viscosity did not change, there was no elution from the tube, and work efficiency was greatly improved.